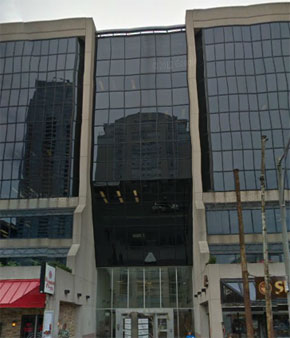 Working Hours
Monday - Friday: 9:00 - 17:00 hours
The Consular Section is open to public: 10:00 - 13:00 hours
Holidays

Address
40 Eglinton Avenue East, 7th floor, unit 701
Toronto, ON, M4P 3A2 (Directions/Map)
Phone: +1 (416)483-1080
Fax: +1 (416)483-1847
Е-mail: gkrstoronto@rogers.com
Jurisdiction | Honorary Consuls
__________________________________________________________________________________________
HEREDITARY STATEMENTS AND POWER OF ATTORNEYS
Bearing in mind that for the verification of hereditary statements and power of attorneys whose object is the real estate transfer, a number of clients continue to address Canadian public notaries, please be advised that due to changes in the procedure, the inheritance statement regarding the estate processes in Serbia, as well as power of attorney for real estate (purchase, gift, etc.) can, in the territory of Canada, be authenticated only at the General Consulate of the Republic of Serbia in Toronto and the Embassy of the Republic of Serbia in Ottawa.
Detailed information can be found on the page
---
MILITARY SERVICE OBLIGATIONS
Persons residing in the consular area of ​​the Consulate General of the Republic of Serbia in Toronto are subject to the obligation to enter military records.
By introducing military records, the military conscript regulated the military obligation. In order to regulate the military obligation, the Military Records of the Consulate General of the Republic of Serbia in Toronto introduce:
• a person permanently resident abroad, in the calendar year in which he is 18 years of age, as well as an older person who, for whatever reason, was not entered into military records.
• a person who has traveled abroad for a stay longer than one year. This person is obliged to report to the competent diplomatic-consular representative office of the Republic of Serbia within 30 days from the crossing of the state border.
The following documents are submitted for military registration:
• a copy of the passport of the Republic of Serbia • proof of address in Canada (identification document with residence address, eg driver's license) • completed application form for military registration (prijavaVO.doc). • Consular fees in the amount of 4 dollars are paid only with a debit card
For a citizen of the Republic of Serbia who has not served a military term, the Center for the Ministry of Defense of the Republic of Serbia for Local Self-Government shall ex officio issue a decision on translation into a reserve force when that person completes 30 years. Decision on translation into reserve for a citizen of the age of 27 shall be given on his request provided he meets the requirements of Articles 44 and 66, paragraph 4 of the Law on Labor, Military and Maternity Obligations.
If a person holding a dual nationality has served a military term in another country of his nationality, he may file a request for translation into the reserve force of the Army of the Republic of Serbia.
___________________________________________________________________________________________