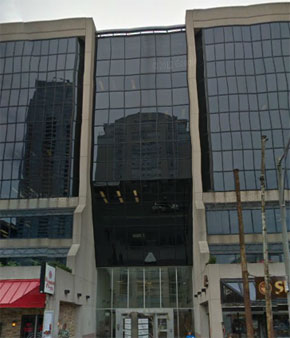 Working Hours with the public
Monday - Friday: 10:00 - 16:00 hours

Holidays
Address
40 Eglinton Avenue East, 7th floor, unit 701
Toronto, ON, M4P 3A2 (Directions/Map)
Phone: +1 (416)483-1080
Fax: +1 (416)483-1847
Е-mail: gkrstoronto@rogers.com
Jurisdiction | Honorary Consuls
---

---


---
N O T I C E
Jul y 3rd, 2020
Due to the current situation regarding the COVID-19 pandemic, as well as the state of emergency and restrictive measures introduced by the Government of the Province of Ontario, the Consulate General of the Republic of Serbia in Toronto is obliged to respect the epidemiological protocols of the Province of Ontario. In this regard, we inform you of the following:
1. Reception of clients is done by appointments only;
2. Appointments are made via e-mail of the Consulate General gkrstoronto@rogers.com or by calling the phone number 416.483.1080. If the client calls the Consulate General by phone, and the operator does not answer, please, be sure to leave your clearly spoken name and phone number or e-mail after the sound on answering machine, to which the Consulate General staff will return the call or reply to the e-mail as soon as possible.
3. A maximum of two persons are allowed in the premises of the Consulate General, at the same time (except in the case of minor children who must be accompanied by their parents). Clients who arrive before the scheduled time will wait in front of the building where the Consulate General is located, because the rules of the administration of the business in the building where the Consulate General is located, do not allow staying in the premises of the building.
Please respect the scheduled dates and times. In case of late or delayed coming, the client will certainly be received and served, but only after the last scheduled client has been served that day.
The Consulate General will be able to provide consular services only to the clients with appointments.
4. Every person entering the premises of the Consulate General must have a protective face mask and appropriate gloves;
5. With our great desire to provide all types of consular services, but bearing in mind the limitations in the work of the Consulate General, due to the decisions of the Government of Ontario and in accordance with health protection measures, please plan your obligations in accordance with available reception dates.
Thank you for your understanding.
---